Are avocados the trendiest fruit? Avocado consumption has dramatically increased in the past 5 years. 10 years ago you'd find avocados by the dragon fruit. Now? You find them on two end-caps at the grocery, on products like socks and Halloween costumes.
As the avocado world grows, so was Hass Avocado Board's (HAB's) need to provide avocado growers and marketers easier access to unbiased industry insights. In redesigning their website, we enhanced user experience by reorganizing the content, making it easier for users to better navigate the website. Data was sifted through, reworked and prioritized to create stunning data visualization dashboards marketers and producers across the industry can use to make strategic decisions.
Web Design & Development

Website Support & Maintenance
Brand Extension
Surveys and Feedback
Email Design
The previous HAB site was on Drupal and there were technical problems affecting security, site speed and making website updates.  We moved everything over to WordPress. Fortune 500 companies like Coca Cola, The New York Times and Ford Motor Company rely on WordPress for their digital presence. With the world's largest community of developers contributing to the platform, there are always updates and the latest security measures to meet user demands. Now, HAB makes many of their own content changes, has versioning control and their website has staying power.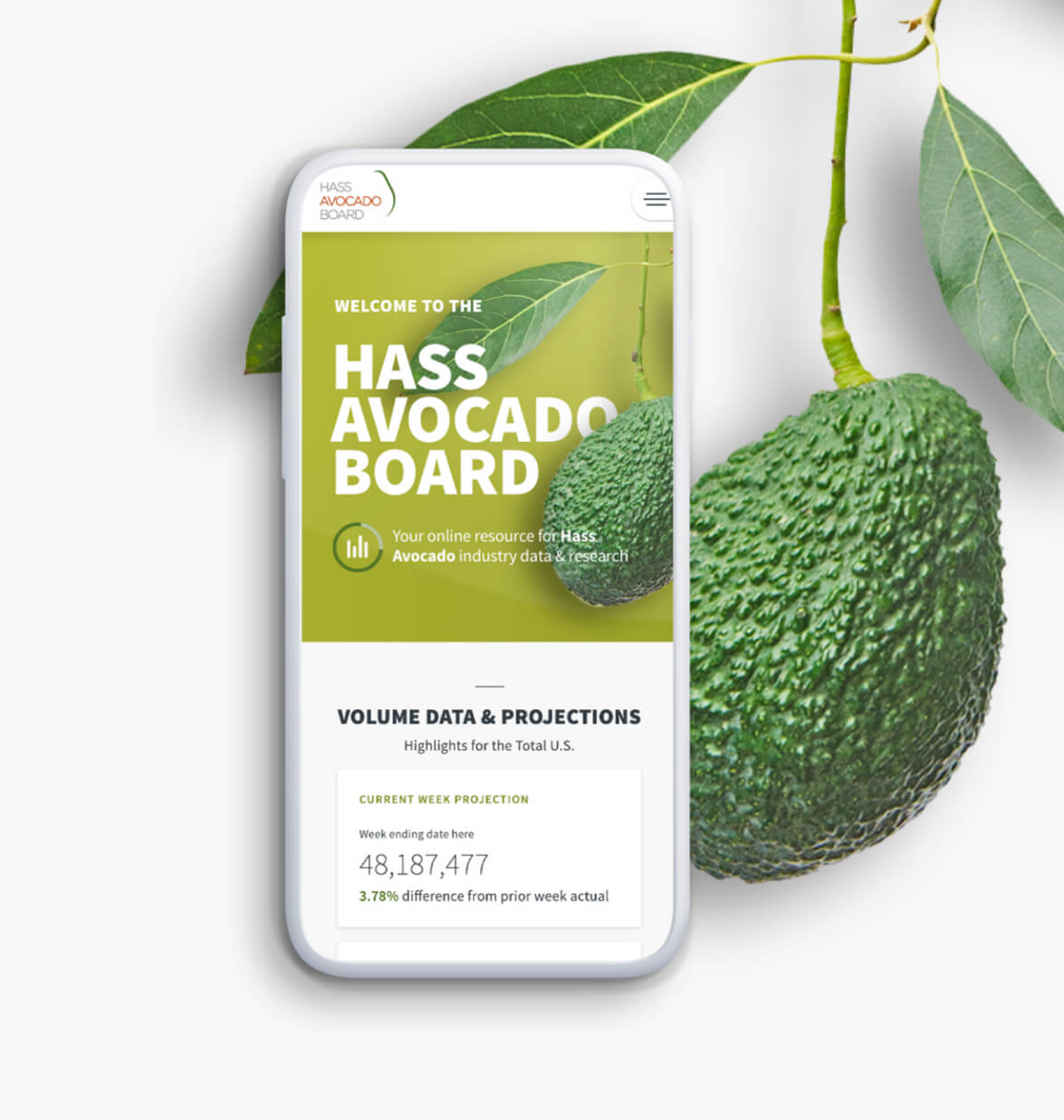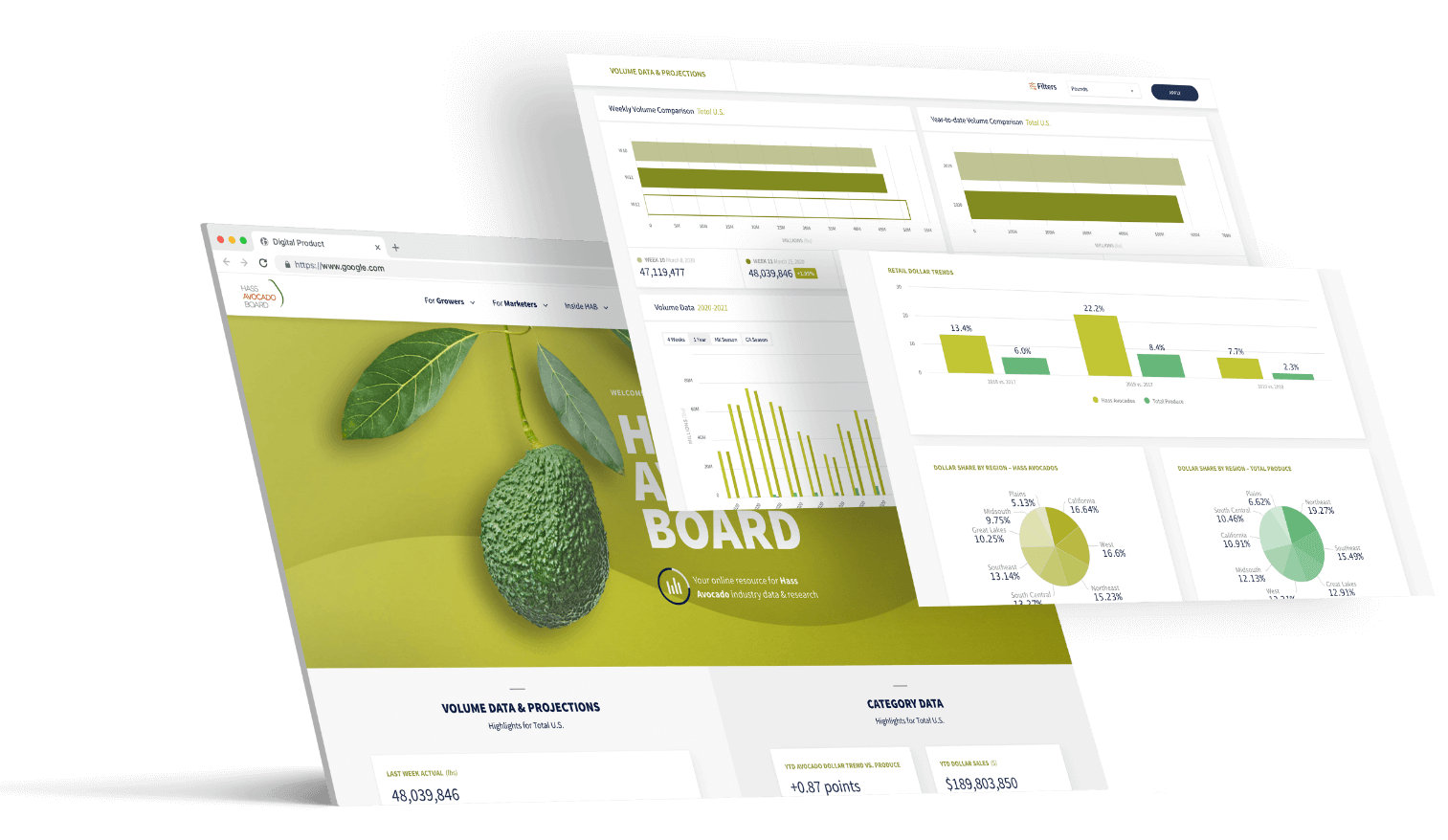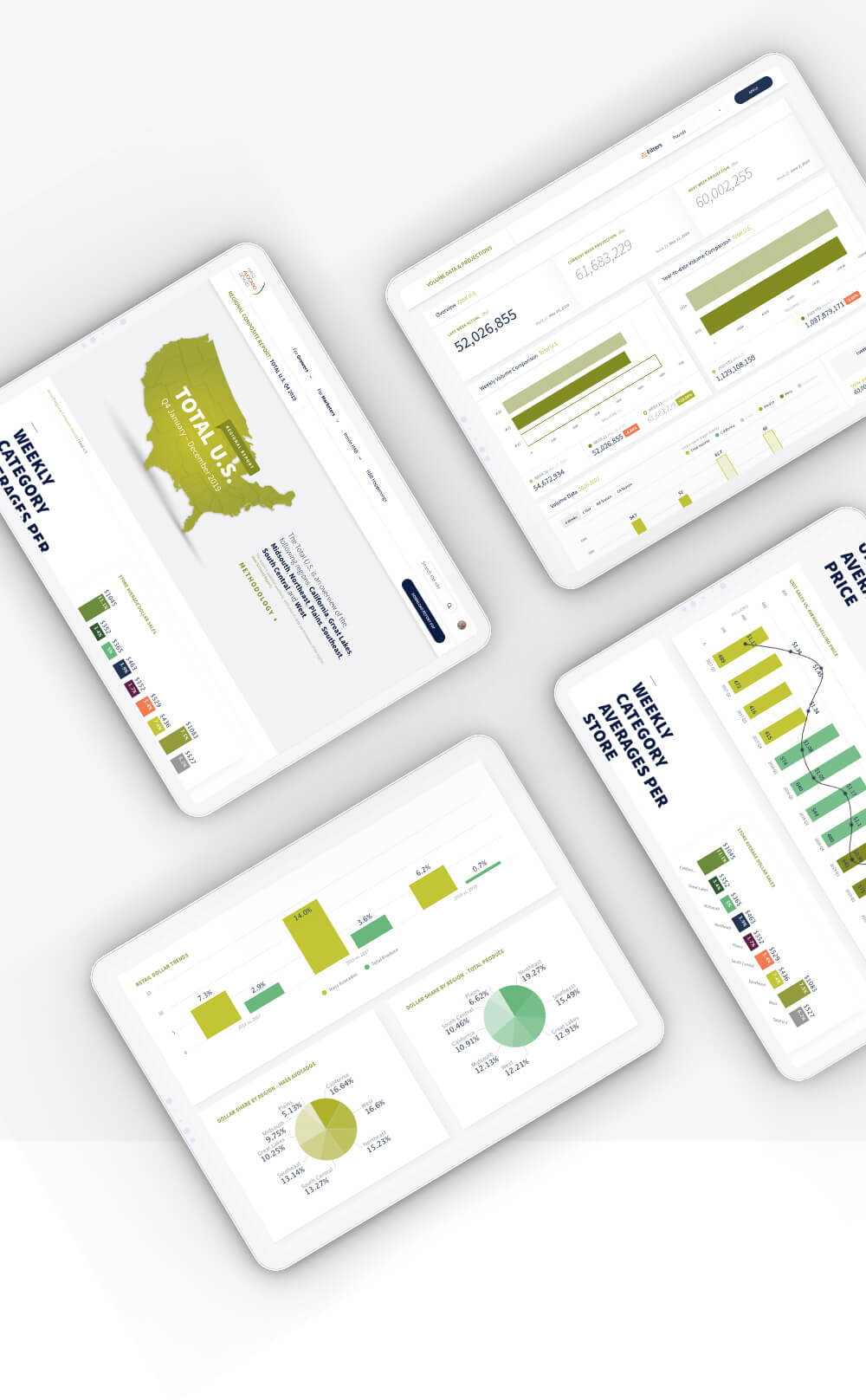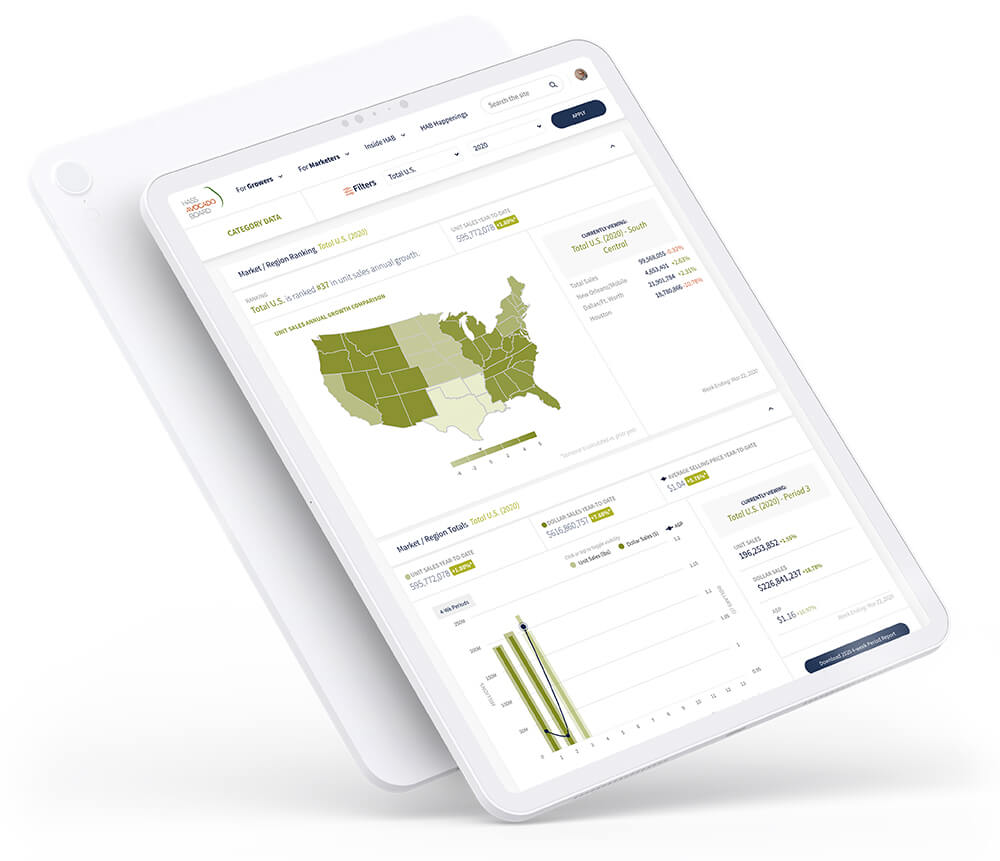 Whenever we work with a client, we take a deep dive into their industry and strategy to inform smart decisions in design. With HAB, we developed a thorough understanding of the data avocado growers and marketers use to communicate within the industry. The industry uses HAB's data to make smarter growing and selling decisions. Our job was to organize the data and present it in a useful way across different chart types, browsers and devices. We love making information beautiful.
Organized Strategic Content
Through discussion with the HAB team and survey feedback we gathered via calls and online forms, we learned what was working on the old site and what needed changing. Industry marketers really appreciated the content on the old site, but could not easily navigate the many studies and insights they knew were available. Using this feedback, we reworked structure, style and copy, so each page was more scannable, searchable and organized for consistent use. We also created separate landing pages for growers and marketers, so they can easily find information that matters most to them.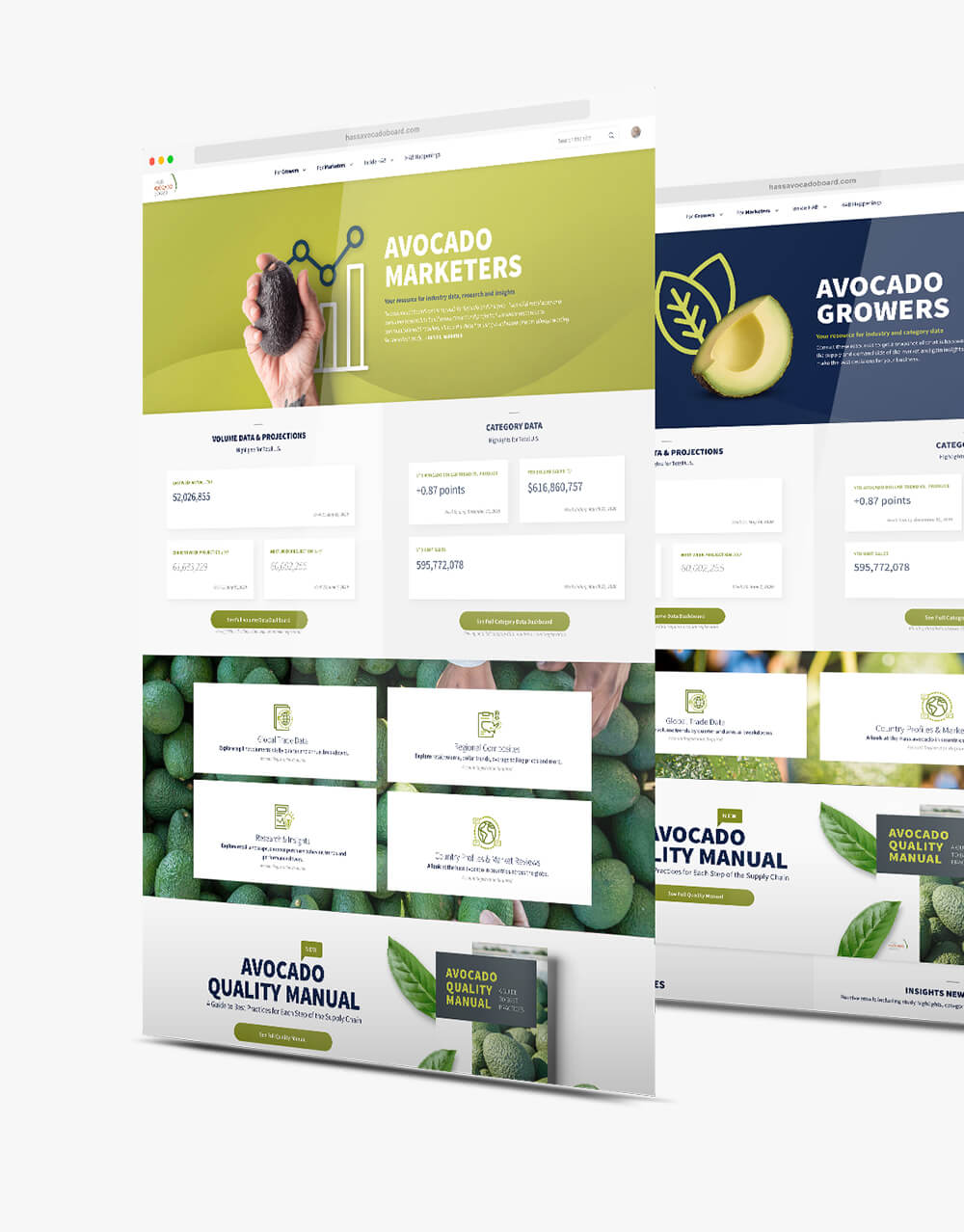 Websites are communication tools.  We understand the importance of continually collecting feedback and using that knowledge to inform future updates and decisions. Upon launching the new HAB website, we put a survey at the bottom of each page. Users could provide feedback as to how they liked the new site and how it compared to the old site.  92% of respondents answered that the new website was more useful than the old or they were not familiar with the old site. For HAB's goals, that's a huge success.